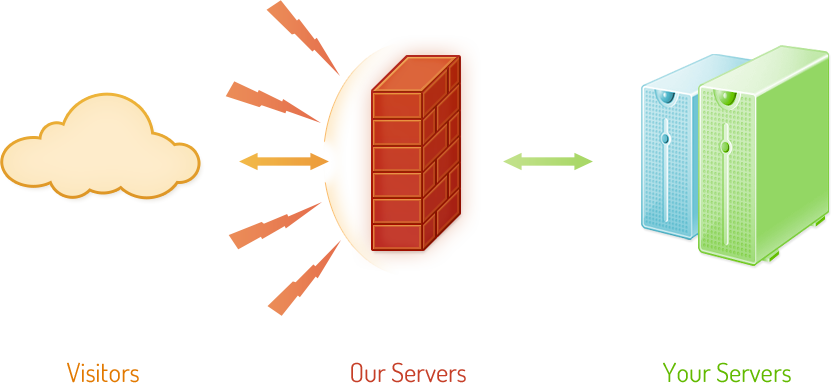 Advanced DDoS Protection.
See features
We've got you covered.
We provide cost effective protection for all but the most dedicated attackers.
Providing peace of mind for an affordable price.

Mitigate all Attacks
All types of attacks in just one package.
Automated Setup
Extensive control panel for maximum flexibility.
One Platform
We have you covered with 8 locations worldwide.
A great range of plans.
Our plans are suitable for all applications and sizes. With plans to suit personal hobby sites to large business, and all with great value.
Key Features
6 PoPs providing great coverage of the whole United States
Attack Protection of up to 20 Gbps and 20 Mpps
Protection of up to 100 Gbps and 100 Mpps available
Protection Burstable & Amplified Filtering of 500 Gbps and 500 Mpps in some cities
Affordable Protection in the European Region
Guaranteed Protection of 100 Gbps and 100 Mpps+
Protection Burstable & Amplified Filtering of 500 Gbps and 500 Mpps
Quality Protection in the European Region
Guaranteed Protection of 150 Gbps and 150 Mpps+
Protection Burstable & Amplified Filtering of 500 Gbps and 500 Mpps
High Protection in the European Region
Attack Mitigation of 250 Gbps and 250 Mpps
Protection Burstable of up to 1.5 Tbps and 600 Mpps
20G

Pricing
100G Pricing
OR
OR